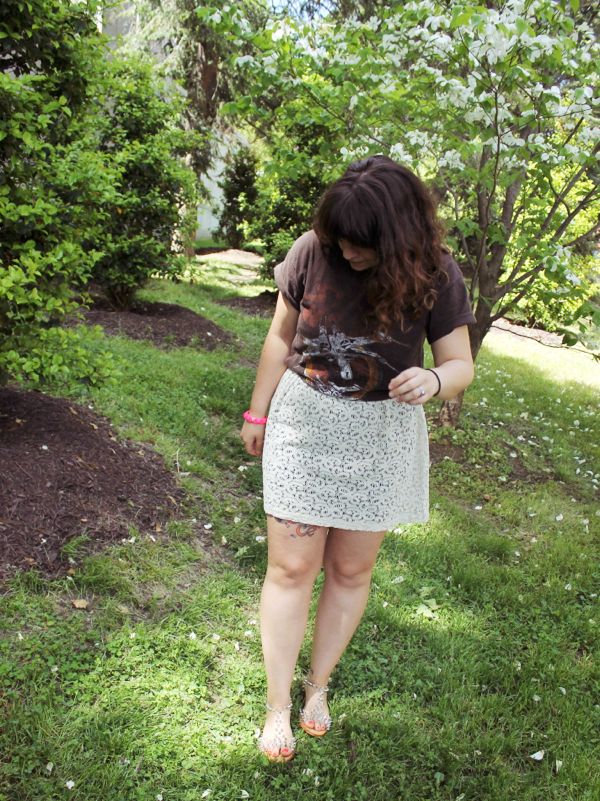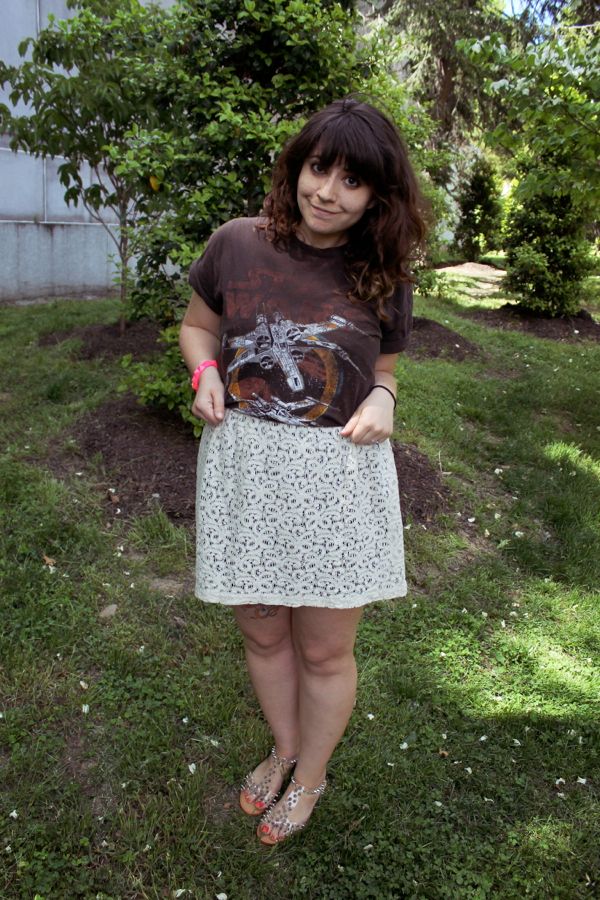 Happy Star Wars day, my friends! I hope you did something relaxing and nerdy today. Jason and I spent the morning sitting on the grass in a park reading (me:
Imzadi II
, Jason:
Dune
). Then we came home and watched
The Empire Strikes Back
(because I can't get enough of Han and Leia's snarky quips) and now we are finishing the night off watching SC2 casts.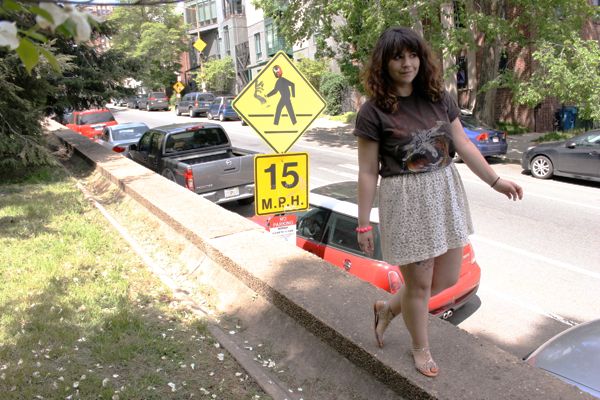 (( shirt: Target / dress: UO / sandals and braclet: Forever21 ))
I watched a great video about nerdom this week - a message for a fan's newborn daughter from none other than Wil Wheaton (arguably the king of nerds). In it he explains why it's awesome to be a nerd.
I found myself thinking about this video a lot today. I have a lot of thoughts about it but I'm too distracted by Starcraft and kitty snuggles to write them down right now. Maybe I'll save them for geek pride day later this month. For now I think it's good enough to say watch the video, and then go do something you love doing, no matter what.