Like I said in my last post,
Gina
and I met up for a little photo date. Obviously I'm dragging this out into two posts...
I'm used to taking photos by myself or with Jason, so it was really fun to take them with another blogger who didn't mind taking a billion shots! We trekked out to
Manassas Battlefield Park
. We were hoping to take pictures by the
cannons
there, but we couldn't find them and the light was fading. We ended up stopping in this gorgeous field instead - not a bad choice if I may say so! And then of course after we left and it was mostly dark we drove another block and there were the cannons. Oh well, we will just have to try it another time.
(( dress: Urban Outfitters / boots: Steve Madden / bracelets and ring: forever21 ))
Of course we had to take a few jumping pictures (aka the best thing in the world!) With my new fancy camera you can set up the timer to take multiple pictures, which makes snapping a good jumping shot way easier.
It also makes for fabulous gifs.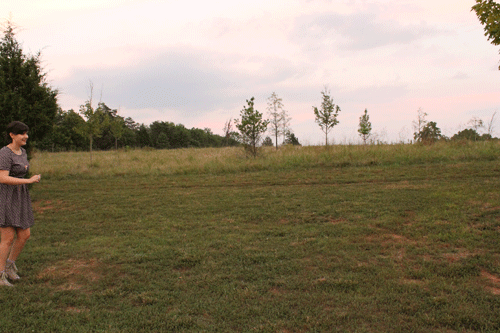 Awesome.
All photos by Gina from Tulle & Combat Boots. Thanks G!
And make sure to check out her photos too!